The Spanish government announced Monday it is vetoeing legislation proposed in Congress by the Socialist party (PSOE) that would have created a 75 million euro national fund to underwrite universal access to public buildings for the elderly and disabled.
The government's veto is being exercised on the basis of Article 134 of the Spanish Constitution, which gives it the right to approve or deny any legislative proposal or amendment that would require an increase in credits or a decrease in income of the federal budget. The veto comes despite a pledge from the government's own Ministry of Health, Social Services and Equality that it would develop a comprehensive plan to ensure universal accessibility throughout Spain for disabled and elderly people.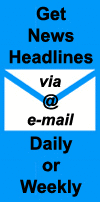 Anticipating a rebuff of the legislation from the governing Partido Popular (PP) of President Mariano Rajoy, the Comité Español de Representantes de Personas con Discapacidad (CERMI, Spanish Committee of Representatives of People with Disabilities) called on the Ministry of Finance on Friday to allow local municipal governments in Spain to allocate part of their surplus budget to improve universal accessibility, thereby ensuring the social inclusion of the elderly and disabled in towns and cities nationwide.
The CERMI request followed an announcement by Finance Minister Cristóbal Montoro that the government would issue a Royal Decree approving a request from the Spanish Federation of Municipalities and Provinces (FEMP) to allow municipalities to use their surpluses to fund financially sustainable activities.
In recent months, CERMI has been increasingly vocal in speaking out for the rights of the disabled in Spain, particularly with regard to full access to public spaces, healthcare and other social services. Those with disabilities will already have so much to consider, such as things like the cost of long term disability insurance and transport. Having to then manoeuvre around public spaces which aren't designed with disabled accessibility in mind means they are a lot more likely to give up trying.
On Monday, the organization presented a document to the United Nations Special Rapporteur on Human Rights denouncing the lack of full access to healthcare services for people with disabilities in Spain. In January, CERMI denounced to the United Nations what it says is an ongoing a "systematic breach" of the rights of children with disabilities in Spain.
A law mandating equality for all disabled persons in Spain was passed in 2003 and imposed a 14-year deadline that was to have made all public buildings in Spain universally accessible. That deadline expired in December and advocates for the rights of the disabled say Spain is still far from compliance, with an estimated 90 percent of municipalities having failed to install wheelchair access ramps that meet the law's requirements.
? Read More in Spanish at EcoDiario, Periodistas-es and Europa Press …
? Click to read more news about Discrimination & Social Exclusion in Spain …
Check out more news from Spain about:
? Animal Welfare ? Corruption/Transparency ? Discrimination ? Education ? Environment & Sustainability ? Fair Trade & Development Aid ? Healthcare ? Historical Memory ? Housing & Homelessness ? Human Rights ? Labour & Unemployment ? LGBT ? Peace & War ? Politics ? Poverty ? Refugees & Migration ? Technology & Social Enterprise ? Women's Rights