► Tweets on 1973 ETA bombing of Franco minister did not incite to violence ►
Spain's Tribunal Supremo (Supreme Court) issued a precedent-setting ruling on Friday that acquits a Twitter user of the crime of "extolling terrorism" that had been incorporated in the country's penal code in 2015 by the Partido Popular governing majority in Congress.
In its ruling, the Supreme Court overturned a one-year prison sentence handed down by the Audiencia Nacional penal court to Twitter user Cassandra Vera, who had been found guilty of glorifying terrorism and directing hate speech toward a victim of terrorism in a series of posts to the Twitter social network from 2013-16.
In those Tweets, Vera ridiculed the 1973 assassination of Admiral Luis Carrero Blanco by Basque separatist group ETA. Carrero Blanco, a longtime confidant of dictator Francisco Franco and President of government at the time he was killed, was widely expected to succeed the ailing Franco after the dictator's death.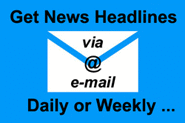 In acquitting Vera, the Supreme Court noted that the assassination of Carrero Blanco occurred more than 40 years ago and could thus be considered an historic event. At the same time, the court said while the jokes that Vera had Tweeted might be considered in bad taste, they and similar jokes about the 1973 assassination had been commonly heard in conversation or published elsewhere in Spain over the last 40 years.
The court ruling also said that her Tweets did not show that she "was trying to incite violence by abusing an illicit exercise of freedom of expression" nor had she published the jokes online "with the intention of justifying (the assassination) or of inciting new attacks".
The Supreme Court ruling comes amid growing criticism of Spain at home and abroad for infringement of the principles of free speech in the government's prosecution and court sentences handed down for the crimes of extolling terrorism and expressing hatred toward victims of terrorism made possible by the controversial 2015 change to the penal code.
In the aftermath of the Vera ruling on Friday, Spanish prosecutors now will have to prove that defendants have attempted to justify violence and incite others to commit terrorist acts in order to secure convictions for extolling the crimes of terrorism and expressing hate-speech toward victims of terrorism.
► Read More in Spanish at El País, 20 minutos and Público…
► Read More in English at El País and The Guardian …
Check out more news from Spain about:
► Animal Welfare ► Corruption/Transparency ► Discrimination ► Education ► Environment & Sustainability ► Fair Trade & Development Aid ► Healthcare ► Historical Memory ► Housing & Homelessness ► Human Rights ► Labour & Unemployment ► LGBT ► Peace & War ► Politics ► Poverty ► Refugees & Migration ► Technology & Social Enterprise ► Women's Rights