► CEAR, AI lead commemoration of migrants' deaths in Ceuta border crossing ►
Spanish NGOs working to protect the rights of immigrants and refugees have marked the fourth anniversary of the deaths of 15 Sub-Saharan migrants while attempting to cross the border fence at Ceuta with a call for justice for the victims' families and recognition by Spanish and European authorities of the human targedy associated with migrants and refugees attempting to reach Europe every day by land or by sea.
On 6th February 2014, fourteen migrants drowned in shallow waters and another disapeared after being repulsed by Spanish border guards as they attempted with 200-300 others to cross the border fence separating Ceuta from Morrocco, where it reaches the sea at the beach of Tarajal.
Amnesty International España and CEAR issued a statement Monday on behalf of nearly a dozen non-governmental organizations calling on the Spanish government to abide by a ruling of the European Court of Human Rights (EHCR) that condemned Spain for its practice of turning away all applicants for asylum at its Northern African enclaves of Melilla and Ceuta and mass-deportation of those migrants who do cross the border fences to reach Spanish soil.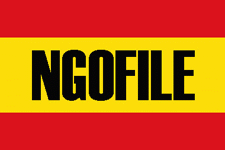 Both practices contravene European regulations on the treatment of refugees that call for processing on a case-by-case basis of the claims of any migrant wishing to claim asylum or refugee status. Spain's border practices have also been criticized by the Spanish national Defensor del Pueblo ombudsman's office and the representative in Spain of the UN High Commission on Human Rights (UNHCR).
The Spanish migrant and refugee rights activists planned to hold a commemorative vigil Tuesday in front of European Union offices Madrid in order to publicize the plight of refugees and migrants trying to reach Europe via Spain and to call on the EU Commission to mark the Tarajal tragedy by establishing a "European Day of Border Victims" to be commemorated on 6th February each year.
► Read More in Spanish at Europa Press, La Vanguardia and Ceuta Actualidad …
► Read Press Releases from Amnesty International España and CEAR …
► Click to read more news about Refuge & Immigration in Spain …