► 'Behind the emergency' exhibit tours Spanish train station lobbies 'til April ►
Acción contra el Hambre (Action Against Hunger), the Spanish affiliate of international humanitarian aid agency ACT International, has teamed with Spanish railway system ADIF in a campaign that will tour the lobby of major train stations through April to try to raise public awareness about what goes into delivering humanitarian relief when disasters happen around the globe.
The campaign, called Detrás de la emergencia ("Behind the emergency"), will show train commuters passing through the lobbies of five principal ADIF railway stations across Spain just what it takes to get emergency relief to a disaster zone in the first critical 24 hours of any emergency through an installation utilizing a combination of video, infographs, images and text.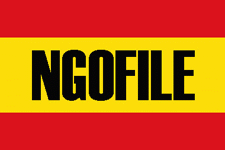 According to the campaign's organizers, international relief organizations have been responding to an increasing number of disaster and humanitarian relief situations around the globe in recent years with the growth of armed conflicts and natural disasters linked to a changing climate worldwide.
The Detrás de la emergencia campaign was launched last week with an exhibit installed in Madrid's Atocha railway station, where it will be on display through 13th February before travelling to Málaga (14th-27th February), Valencia's Sorolla station (until 3rd March), Zaragoza (until 27th March) and Bilbao (until 10th April).
► Read More in Spanish at Europa Press and El Economista …
► Find out more about the campaign at www.detrasdelaemergencia.org …
► Read more in English about the work of Action Against Hunger in Spain …