► On Int'l Migrants Day, NGOs demand better conditions, attention to minors ►
Non-governmental organizations (NGOs) working with migrants and refugees have marked International Migrants Day on Monday by urging the Spanish government to do more to resettle refugees and migrants arriving in increasing numbers to Spain. In recent months, Spanish authorities and non-governmental rescue and aid workers have reported a sharp surge in the number of migrants arriving from North African and Sub-Saharan countries beset by political violence and economic turmoil.
Through its two-year-old refugee- and migrant-resettlement programme known as Hospitalidad ('Hospitality'), the Catholic church's Jesuit religious order in Spain has called on the government to do more to address the chronic overcrowding and poor conditions of official migrant and refugee processing centres known as CIEs (Centro de Internamiento de Extranjeros). In a statement issued over the weekend, the Jesuits also said the government should cease the wholesale deportation to Morocco of third-party migrants seeking to reach Spain via the North African enclave cities of Melilla and Ceuta, a practice the order said is in violation of international and European accords on the treatment of migrants and respect for human rights.
The Spanish office of international children's rights organization Save the Children meanwhile called on the government to adopt a plan to relocate to other parts of Spain more of the nearly 4,000 unaccompanied minors among the migrants who have arrived to Spain in the past year.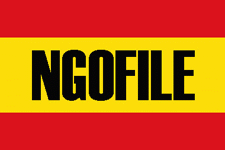 According to Save the Children, nearly half of the children and adolescents who have arrived without their parents or guardians in migrant boatloads from North Africa are currently being sheltered under poor conditions in overcrowded facilities. Migrant centres in Andalucia (where 1,072 minors are currently housed), Melilla (999) and Ceuta (246) are overcrowded and ill-equipped to handle the growing number of children and adolescents, who the organization said should be cared for in facilities across Spain.
In recent months, Spain has experienced a sharp upward surge in the number migrants and refugees attempting to cross the Mediterranean from North African to reach Spanish soil. According to Spanish rescue workers, 19,668 migrants and refugees have arrived to Spain as of end-November, making for the highest number of annual arrivals to Spain in the last decade.
► Read More in Spanish at Europa Press, El Faro de Melilla and El País …