► In repeat of 2016, Unidas Podemos blocks Sánchez bid to become president
► Acrimonious debate in Congress after negotiations breakdown on Wednesday
► If Sánchez can't put together votes in 60 days, Spain heads for new elections
The leader of Spain's Socialist party (PSOE), Pedro Sánchez, failed to secure the necessary support of the far-left Unidas Podemos coalition in a crucial parliamentary vote Thursday on his bid to be ratified as the country's next president.
But, in a televised interview hours after the vote, Sánchez vowed to make fresh approaches to Unidas Podemos and other political parties to line up the votes that would enable him to make a second investiture bid prior to 23rd September, the constitutional deadline to form a new government or face another general election in early November.
In 28th April general elections, Sánchez's PSOE party won the most votes and most seats in the country's 350-member Congress of Deputies but fell short of the 176-seat absolute majority that would have ensured his ratification in Congress as Spain's next president.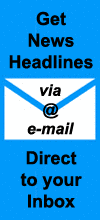 In two rounds of voting that culminated Thursday, the holdout abstention of Podemos after a breakdown in negotiations between the two parties one day earlier triggered a domino-effect of abstentions by others and Sánchez only managed to secure "yes" votes from his 123 PSOE deputies, plus one vote from the regionalist PRC party of Cantabria.
Sánchez would have needed to best the 155 "no" votes cast by the country's right-wing and smaller conservative regionalist parties by just a single vote in Thursday's roll-call balloting in Congress. Had Unidas Podemos voted "yes" to his candidacy, other parties said they would have followed suit, with others agreeing to abstain to enable the election of the Socialist leader to run the government.
In 40 years of democracy since the end of the Franco dictatorship in the late-1970s, Spain has never had a coalition government of either left-wing or right-wing parties, making the possibility of a bi-partisan progressive government led by the Socialists and including participation by Unidas Podemos unprecedented in modern Spanish politics.
But talks between the two parties collapsed Wednesday after Unidas Podemos rejected a final PSOE offer that would have included a previously unimagined level of participation for a junior partner in government, including a Vice-Presidency charged with coordinating government social policies and three additional seats in the government Council of Ministers, corresponding to Housing, Healthcare and gender Equality.
One of the principal stumbling blocks appears to have been Unidas Podemos insistent demand for control of the country's Treasury, which the Socialists outright refused. A last-minute counter proposal from Unidas Podemos for control of the Labour Ministry was also rejected by the PSOE.
The 42 deputies of the Unidas Podemos coalition then abstained on Thursday's vote – marking the second time in three years that the farther-left party has effectively played a spoiler role by blocking a progressive Socialist-led government from taking office.
In the run-up to Thursday's vote, Sánchez and other Socialist party leaders had warned Unidas Podemos that this would be their only chance to elect a progressive government for Spain, implying that Sanchez would not make another bid for the presidency before Congress is automatically dissolved and new elections called for November.
But in a televised interview on Telecinco Thursday night in which he was highly critical of Unidas Podemos leader Pablo Iglesias, Sánchez said he would not throw in the towel and automatically go to new elections.
In the course of the next two months before the 23rd September expiration of the deadline for formation of the next government, Sánchez said he will again approach Unidas Podemos and other parties, including the conservative Partido Popular (PP) and centre-right Ciudadanos, to attempt to put together a combination of "yes" votes and abstentions that would enable him to form a new government.
► Read More in Spanish at El País, La Vanguardia and Telecinco …
► Read More in English at El País, Politico and Euronews …
► Click to read more news about Politics in Spain …
Check out more news from Spain about:
► Animal Welfare ► Corruption/Transparency ► Discrimination ► Education ► Children's Rights ► Environment & Sustainability ► Fair Trade & Development Aid ► Healthcare ► Historical Memory ► Housing & Homelessness ► Human Rights ► Justice ► Labour & Unemployment ► LGBT ► Peace & War ► Politics ► Poverty ► Refugees & Migration ► Technology & Social Enterprise ► Women's Rights

All images at ProgressiveSpain.com are the copyright of their respective authors/owners and are reproduced here for non-commercial, journalistic purposes in accordance with Fair Use doctrine. All other content is Copyright © 2015-2019 ProgressiveSpain.com and is licensed under a Creative Commons Attribution-NonCommercial-ShareAlike 4.0 International License.