► Sánchez, Iglesias agree to define 'joint government' in the coming days
► Neither party would confirm or deny ministerial roles for Unidas Podemos
Spanish President Pedro Sánchez of the Socialist party (PSOE) met with Podemos secretary general Pablo Iglesias Tuesday to offer the leader of the Unidas Podemos electoral coalition negotiations for a programmatic framework that will lay the groundwork for a "government of cooperation" between the two parties going forward.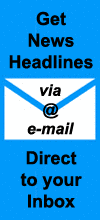 In voting expected to take place in early July in Congress, Sánchez will need the 42 votes of Unidas Podemos deputies plus the votes of other smaller, regional parties to reach a 174-vote threshold that will ensure his return to power for a second term as Spain's president. In 26th April general elections, Sánchez's PSOE party won the most votes and 123 seats in Congress, the most of any party — but still fell short of the 174 votes needed for his parliamentary election as the next president.
After a meeting at the Moncloa presidential palace that lasted an hour and 40 minutes, Iglesias emerged to tell reporters that the two leaders had settled on the term "government of cooperation" to describe their vision for a "joint government" that they will more clearly define in what the Podemos leader said would be series of "discreet meetings" in the coming days.
Leading up to Tuesday's meeting, Iglesias had insisted publicly that Unidas Podemos should be granted ministerial-level seats in the next government commensurate with the size of the coalition's delegation in Congress and its importance in ensuring the parliamentary re-election of Sánchez. In his comments following Tuesday's meeting, Iglesias would not confirm or deny if ministerial posts had been discussed but said that the possibility of Unidas Podemos formally entering the government would be considered in the upcoming talks between the two leaders.
In a separate press conference, PSOE spokesperson Adriana Lastra confirmed the substance of the discussion between the two leaders at Tuesday's meeting and said that Sánchez had not dismissed out of hand any of the ideas Iglesias had put forward. Nor, she said, had the Spanish president drawn any red lines about particular individuals who may or may not be acceptable to the Socialists in terms of direct participation by Unidas Podemos in the next government.
► Read More in Spanish at El Diario, La Vangaurdia and El País …
► Click to read more news about Politics in Spain …
Check out more news from Spain about:
► Animal Welfare ► Corruption/Transparency ► Discrimination ► Education ► Children's Rights ► Environment & Sustainability ► Fair Trade & Development Aid ► Healthcare ► Historical Memory ► Housing & Homelessness ► Human Rights ► Justice ► Labour & Unemployment ► LGBT ► Peace & War ► Politics ► Poverty ► Refugees & Migration ► Technology & Social Enterprise ► Women's Rights

All images at ProgressiveSpain.com are the copyright of their respective authors/owners and are reproduced here for non-commercial, journalistic purposes in accordance with Fair Use doctrine. All other content is Copyright © 2015-2019 ProgressiveSpain.com and is licensed under a Creative Commons Attribution-NonCommercial-ShareAlike 4.0 International License.