A reported surge in the popularity in recent weeks of Spain's ultra-right party, Vox, was accentuated last week when the party's second-ranking leader, Jorge Ortega Smith, was seen shoulder-to-shoulder with leaders of the conservative Partido Popular (PP) and centre-right Ciudadanos parties at the head of an Hispanic unity march in Barcelona on 12th October, Spain's Dia de la Hispanidad national holiday.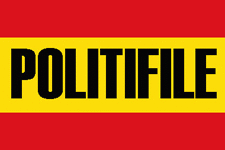 Ortega Smith's appearance in the march set off some alarm bells in the media and within parties on the left of Spain's political spectrum, coming just days after the party packed a rally at Madrid's Vistalegre Palace with 9,000 supporters and the most-recent CIS national public opinion survey showed Vox could win enough votes at the next general election to gain its first-ever congressional seat.
Smith is the Vox leader most often seen filing lawsuits and court challenges in recent years on behalf of the party in an effort to use the courts to block a broad range of progressive initiatives by local, regional and the national governments, as well as regional separatist activities in Catalonia and the Basque Country. At the party's helm is general secretary Santiago Abascal, who prior to founding Vox in 2014 was in and out of several other right-wing movements and parties in Spain, including Ciudadanos.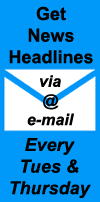 Many commentators in the Spanish media see the emergence of Vox in recent weeks within the context of the rise of ultra-right nationalism in other European countries. But, some analysts say the party's newfound visibility may actually be serving to split Spain's political right, rather than multiply it.
The argument they make is that Vox's rising visibilty is carving potential voters away from both the PP and Ciudadanos, making both parties move their rhetoric to the right on issues ranging from Catalan separatism to immigration, while struggling to continue to portray themselves as sufficiently centre-right to challenge the governing Socialist party in crucial upcoming municipal, regional and European parliament elections next year.
The PP appears to already be showing signs of difficulty in coping with that dichotomy in Andalucia, where it is struggling to maintain its number-two position in the polls against an insurgent Ciudadanos, as both seek to unseat the Andalucian Socialist party of President Susana Díaz in upcoming snap elections for the region slated for the first week in December.
► Read More in Spanish at La Sexta, El Diario and El Mundo …
► Read More in English at El País and Euronews …
► Click to read more news about Politics in Spain …
Check out more news from Spain about:
► Animal Welfare ► Corruption/Transparency ► Discrimination ► Education ► Environment & Sustainability ► Fair Trade & Development Aid ► Healthcare ► Historical Memory ► Housing & Homelessness ► Human Rights ► Labour & Unemployment ► LGBT ► Peace & War ► Politics ► Poverty ► Refugees & Migration ► Technology & Social Enterprise ► Women's Rights