► Parties could merge their proposals in face of opposition from political right ►
As Spain's Congress prepared to begin debate today on equal-pay legislation first floated last October by the Unidos Podemos coalition, the Socialist party (PSOE) on Monday aired its long-anticipated alternative legislation that seeks to narrow the pay gap between men and women who perform the same job.
Both proposals would expand the premises of Spain's 2007 Equality Law, passed during the Socialist administation of former President José Luis Rodríguez Zapatero, by establishing fines and sanctions against Spanish employers who fail to remunerate men and women equally, whether through discrepancies in the basic wage paid men and women for the same work performed or as a result of other conditions, such as assignment of more overtime or work carrying supplementary wage benefits that tends to boost overall take-home pay for men.
According to government figures, women earn on average 14.9 percent less per hour than men for the same work performed, while earning 22.9 percent less in annual take-home pay than their male counterparts.
The Unidos Podemos plan set for first debate today would require companies with more than 250 employees to adopt and publish "equality plans" that ensure equal pay, provide for creation of special equality inspection teams as part of overall labour inspection units, enable workers to file lawsuits and courts to impose sanctions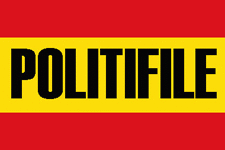 on employers who do not comply with the new legislation. Regardless of whether the base wage or salary is the same for women and men performing the same job, Unidos Podemos would hold companies liable for "indirect discrimination" if overall take-home pay for men exceeds that of women in the same job by 20 percent or more.
The Socialists' proposal, which the party says it will formally introduce in Congress on Thursday, would likewise require companies with more than 250 workers to adopt and publish equality plans, but would also oblige any company with more than six employees to carry out and make available on request to any worker an annual audit of wage and salary data for all employees, including overtime and benefits payments, broken out by gender for comparative purposes.
The PSOE plan calls for a sliding scale of fines against companies at which the wage gap between men and women is 25 percent or more, with the possibility of lesser sanctions in cases where wage dicrimination amounts to less than 25 percent. The Socialists' proposal would also establish the concept of "equal value" of work performed in assigning wage remuneration, including considerations such as the educational level or professional training of an employee, the nature of the work being performed and objective workplace conditions that can impact an employee's ability to carry out tasks required by the job.
► Read More in Spanish at Europa Press, Cadena Ser and EFE …
► Click to read more news about Women's rights in Spain …