► PDeCAT, ERC, CUP at odds over how to proceed with presidential selection ►
A last-minute postponement of Tuesday's scheduled parliamentary vote on the re-election of former Catalan president Carles Puigdemont has opened a clear rift in Catalonia's right-left political alliance of pro-independence parties and leaves the future of the regional government in suspense as political leaders maneuver to resolve the crisis.
Puigdemont, in Brussels since fleeing Spain in November on charges of rebellion, sedition and misuse of public funds related to an unconstitutional 1st October independence referendum and subsequent declaration of independence from Spain, was placed in a quandary at the weekend after Spain's Tribunal Constitucional (Constitutional Court) ruled that Puigdemont must be physically present for both the pre-election debate and subsequent balloting — effectively putting him at risk of immediate arrest on a warrant issued by a judge of Spain's Supreme Court.
When it became clear early Tuesday that Puigdemont did not intend to return for the parliamentary session scheduled for 3 p.m., the newly elected president of the 135-member Catalan regional Parlament, Roger Torrent, announced the indefinite postponement of the afternoon session.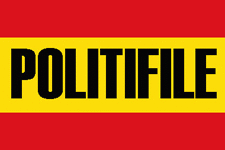 Torrent stressed he was not withdrawing, but only postponing Puigdemont's candidacy until a legal solution to the quandary could be found. He is now seeking advice on how to proceed from the parliament's team of letrados legal experts, given that the deadline for selecting a new regional president will expire at midnight Wednesday.
Tuesday's announcement sent shockwaves through an increasingly unstable alliance of independentista parties, opening fault lines of disagreement in what had been a three-way marriage of political convenience over the independence cause. The three pro-independence parties that now find themselves at odds over how to proceed are:
► Puigdemont's own centre-right Partit Demòcrata Europeu Català (PDeCat, or "Catalan European Democratic Party"), which ran a personalist campaign in 21st December regional elections focused on the ex-president and his hand-picked Junts per Catalunya ticket of Puigdemont loyalists (PDeCat is the immediate successor to Catalonia's longtime ruling party, Convergencia Democratica de Catalunya (CDC), which earlier this month was found guilty of orchestrating a €6.2 million corruption scheme, financing the party through kickbacks from contractors working on the refurbishment of Barcelona's Palau de Musica entertainment complex); ►► READ MORE ABOUT PDECAT ►►
► Torrent's Esquerra Republicana de Catalunya party (ERC, or "Republican Left of Catalonia"), a staunchly Catalan nationalist party with a centre-left ideology it defines as social-democrat, whose party's membership and leadership has reportedly grown increasingly irrate in recent weeks over Puigdemont's flight to Brussels to dodge arrest on the same charges of rebellion, sedition and misuse of public funds for which ERC general secretary Oriol Junqueras is now being held in preventive custory in a Madrid jail — unable to either attend parliamentary sessions or put forward his own candidacy for the Catalan presidency; ►► READ MORE ABOUT ERC ►►
► the far-left Candidatura d'Unitat Popular (CUP, or "United People's Candidacy"), which defines itself as socialist and calls for nationalization of all banks, transport and communications networks, while espousing an ultra-nationalist position accepting nothing short of a Catalan Republic and its full withdrawal from the European Union (CUP intransigence forced Puigdemont predecessor and CDC leader Artur Mas from power in 2015-26, in exchange for a pledge of CUP votes to guarantee a governing pro-independence majority in the Catalan Parlament). ►► READ MORE ABOUT CUP ►►
The rift among the three parties came into sharp focus following Torrent's announcement Tuesday, when only the four deputies belonging to CUP showed up for a display of protest over the delay, taking their parliamentary seats and defiantly raising fists in the air before a clutch of press photographers in an otherwise empty legislative chamber.
The PDeCat leadership held a press conference at which they said they had not been informed in advance of Torrent's decision and called for the vote to go ahead as planned, while reports circulated of a split within the party as to whether a new candidate should be found to replace Puigdemont.
Outside the Parlament building, a demonstration in support of Puigdemont called by the pro-independence Assemblea Nacional Catalana (ANC) turned out only about 1,500 protesters, far short of ANC-convened demonstrations following the 1st October referendum which brought tens of thousands of supporters into the streets of Barcelona.
After some of the protesters broke through police barriers and pushed helmeted Catalan police back to the entrance to the parliament building, the ANC called off the protest and a call by groups affiliated with the CUP to set up a permanent protest camp at the Parlament entrance fizzled by 11 p.m. when the small remaining group of demonstrators packed up their belongings and left.
► Read More in Spanish at El Periódico, El País and El Confidencial …
► Read More in English at The Irish Times, Reuters and New York Times…