► Rejection of Junqueras appeal complicates Catalonia's secessionist majority ►
A ruling issued by Spain's Tribunal Supremo (Supreme Court) on Friday denied bail to former Catalan Vice-President Oriol Junqueras on the grounds that as a newly re-elected member of Catalonia's Parlament and possible leader of the Catalan Generalitat he would be likely to re-offend on charges of sedition, rebellion and misappropriation of public funds used to fuel the Catalan independence movement, charges for which he was remanded into preventive custody in November.
The ruling of a three-judge appeals panel of the Supreme Court also:
► sets a clear precedent for immediate incarceration of five former members of the Catalan
government in Brussels, including ex-President Carles Puigdemont, should they attempt to return
to Spain to claim their seats in the newly elected Parlament;
► means that former Interior Minister Joaquim Forn and pro-independence leader Jordi Sánchez,
both jailed at the same time as Junqueras, are unlikely to be released to take their parliamentary
seats; and,
► sends a clear signal to six former Catalan government ministers released on bail
in December that they could be immediately returned to preventive custody should they take any
action designed to gain Catalonia's independence from Spain.
The political upshot of the appeals-panel ruling is that the ability of the pro-independence parties to maintain a slim four-seat majority in the 135-member regional Parlament gained through regional elections on 21st December is now compromised. The independentistas were awarded a majority of parliamentary seats through a skewed electoral system in Catalonia that undercut the 52.5 percent majority of ballots that were cast in favor of anti-independence parties led by the largest vote-getter in the election, centre-right Ciudadanos party.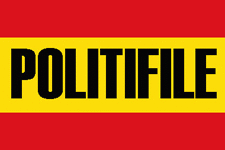 Pro-independence forces must now choose whether those in Brussels and/or in preventive custody should give up their legislative seats to others who are not in legal jeopardy in order to guarantee the slim independentista parliamentary majority.
Until the weekend, Junqueras' Esquerra Republicana de Catalunya (ERC, Republican Left of Catalonia) party and Puigdemont's Partit Demòcrata Europeu Català (PDeCAT, formerly Convergència Democràtica de Catalunya) had been battling over which of the two pro-independence leaders would be best suited to lead the pro-independence majority as Catalonia's next president.
The Supreme Court ruling that keeps Junqueras in jail all but knocks him out of the running. But, it also bodes ill for Puigdemont, indicating that he would certainly be jailed on the same charges as Junqueras should he return from Brussels to take his seat in the legislature and attempt assume the Catalan regional presidency.
► Read More in Spanish at La Vanguardia, El Mundo and El Periódico …
► Read More in English at Reuters, The Guardian and El País …